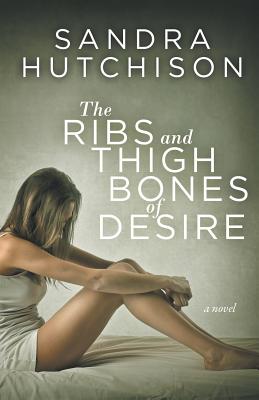 The Ribs and Thigh Bones of Desire
Paperback

* Individual store prices may vary.
Description
It's the summer of 1977 in a small town in Western Massachusetts. Physics professor David Asken has just lost his young family in a plane crash he somehow survived. Sixteen-year-old neighbor Molly Carmichael used to be the babysitter, but now will be keeping house for him while he recuperates. He's quietly planning to end his life just as soon as he can drive again. She's trying to cope with being known as Tampon Girl, thanks to her notorious artist mother, and will have to deal with much worse after a drunken teenage party. Both man and girl are going to have to grow up the hard way, and it's their unexpectedly tender connection - fraught with potential scandal - that may just help them do it. This provocative coming-of-age novel by the author of The Awful Mess: A Love Story asks the question: Is there ever a time when doing the wrong thing might be exactly right?
Praise For The Ribs and Thigh Bones of Desire…
"Sandra Hutchison writes beautifully transparent and unpretentious prose. She creates complex characters and a vivid sense of place. Most of all, she tells a compelling story full of sorrow and humor with a benign detachment that leaves room for readers to draw their own conclusions. In other words, she's a first-rate writer."
-- Awesome Indies

"Hutchison has been described as a feminist writer, but she is adept at creating characters of either gender. The message her fiction conveys is that life, more often than not, can be difficult but we are in it together, and that makes it bearable."
-- Terry Plumb, The Rock Hill (SC) Herald
Sheer Hubris Press, 9780991186938, 414pp.
Publication Date: November 29, 2014
About the Author
Born and raised in the Tampa Bay area, SANDRA HUTCHISON survived a transplant to a small, snowy New England town in high school and eventually stopped sulking about it, though it's possible she's still working it out in her fiction. She currently lives in the Capital Region of New York, where she teaches writing at Hudson Valley Community College. Her career has shifted among the various English-major trades of teaching, writing, editing, marketing, and advertising, and she founded Sheer Hubris Press in 2013 so she could try using all these skills at the same time. Her debut novel The Awful Mess: A Love Story was one of five general fiction semifinalists for the 2014 Amazon Breakthrough Novel Award. She is also the author of Bardwell's Folly: A Love Story.
or
Not Currently Available for Direct Purchase