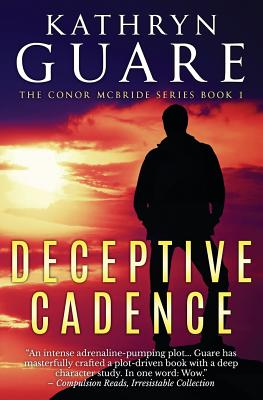 Deceptive Cadence
The Conor McBride Series
Paperback

* Individual store prices may vary.
Other Editions of This Title:
Digital Audiobook (3/10/2016)
Description
Meet Conor McBride. A man with deadly skills he never wanted to learn.
But if he wants to survive, he'd better start using them. Fast.
He was a talented musician once, but now he's disappeared into an undercover identity to search for the man who ruined his career: his own brother. On a journey from the green fields of Ireland to the tumultuous streets of India, Conor McBride is following the trail of a brother who betrayed him, but he's playing a dangerous game without rules. More betrayals are on the way as he comes to realize the allies he trusted to help him might be the people he should fear the most."An intense adrenaline-pumping plot...Guare has masterfully crafted a plot-driven book with a deep character study. In one word: Wow." - Compulsion Reads, Irresistible Collection "A brilliantly w ritten piece of storytelling..." Readers Favorite "A well-written debut novel...full of action and suspense...a great read." The Kindle Book Review
Kiltumper Close Press, 9780991189328, 380pp.
Publication Date: January 10, 2014