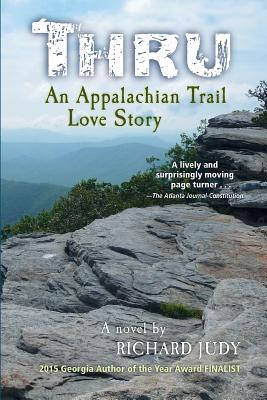 Thru (Paperback)
An Appalachian Trail Love Story
Appalachian Trail Conference, 9780991221516, 304pp.
Publication Date: October 1, 2014
Description
When a diverse group of northbound "thru-hikers" meet on Springer Mountain in Georgia, the southern terminus of the fabled Appalachian Trail, they begin developing a bond that will unite them as they embark on a 2,184-mile odyssey toward Maine's venerable Katahdin. When author Richard Judy completed a southbound hike of the A.T. in 1973 at age 21, he dreamed of capturing the essence of this last great American adventure on paper. Now, in THRU, a decades-old vision comes to life as his characters take on the elation, the blisters, the excruciating pain and the unimaginable thirst and hunger of a thru-hike. Ultimately, the novel explores the sheer existential conundrum of why anyone would spend months walking along ridgecrests and examines the human side of the wilderness trek that millions ponder but few actually experience.
Advertisement