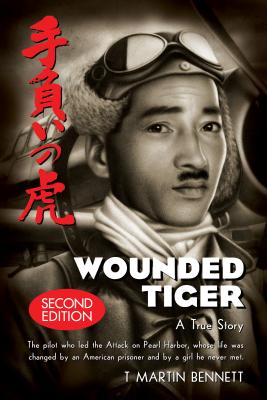 Wounded Tiger (Hardcover)
Brown Books Publishing Group, 9780991229048, 587pp.
Publication Date: December 6, 2016
* Individual store prices may vary.
Description
Wounded Tiger is the compelling true story of Mitsuo Fuchida, the Japanese pilot who led the surprise attack on Pearl Harbor in World War II. Fuming with a hatred for Americans and a strong sense of national and racial pride, Fuchida allows an intense passion and determination to lead him through the ranks of the Japanese Navy and reaches a position he always knew he would achieve. Jake DeShazer joins the U.S. Army as a bombardier, burning with vengeance after the attack on Pearl Harbor. He becomes a POW for years, battling insanity in solitary confinement, until he discovers the secret for change. The Covells, an American family of missionaries in Japan, flees the country to the Philippines. When they do, the oldest daughter, Peggy, becomes intertwined with someone unexpected, and unknowingly impacts the course of his life forever. Three seemingly unrelated wartime narratives come together in this well-researched, incredibly thorough fictional historical account of the attack on Pearl Harbor in 1941. Witness the story unfold before, during, and after the attack, and see the true impact of this infamous event in world history. This expanded second edition includes over 250 rare historical photographs, maps and images.
About the Author
T. Martin Bennett was born in Long Island, NY, where he spent his childhood before moving to California with his parents. He has a diverse educational and professional background, and co-founded the company Premiere Pet Products, and as a result went on to win Entrepreneur of the Year from the Small Business Administration. He is currently working his more than 15-year pursuit, a screenplay about the fascinating life of John Newton, who wrote the song Amazing Grace. He wrote Wounded Tiger originally as a screenplay and then novelized it, and is enjoying the book's wide success as it undergoes its second printing. Martin lives with his family in Knoxville, Tennessee.