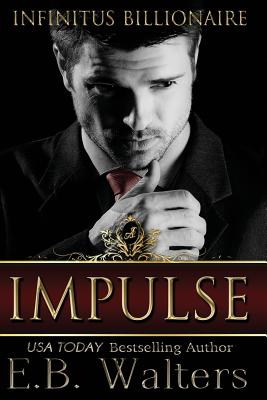 Impulse (Paperback)
Infinitus Billionaire
Firetrail Publishing, 9780991251735, 314pp.
Publication Date: January 16, 2015
* Individual store prices may vary.
Description
He has tradition ingrained in him...
She lives for the moment...
Will they find a common ground?
Lex Fitzgerald is not your average billionaire. He leads a double life as the conscientious head of his family and the pleasure-seeking rogue who parties hard and pushes the limits in and out of the bedroom. His two worlds are about to collide because of one woman, Jillian Finnegan.
Lex needs a secret weapon to defeat a competitor and finds it in Jillian Finnegan. He has no intention of letting her potty mouth, her crazy lifestyle, or her eccentric family get in his way. So when he makes her an offer, he expects her to accept. However, sparks start to fly when Jillian gives him a counteroffer and dares him to refuse. Has Lex finally met his match? Let the seduction begin.
About the Author
Ednah B. Walters writes about flawed heroes and the women who love them. From her international bestselling Runes series (which focuses on Norse mythology and legends) to her Guardian Legacy series (which focuses on the Nephilim, children of the fallen angels. Whether she's writing about Valkyries, Norns, and Grimnirs, or Guardians, demons, and Archangels, love, family, and friendship play crucial roles in all her books When not writing YA and NA books, she writes contemporary romance under the pseudonym E. B. Walters.