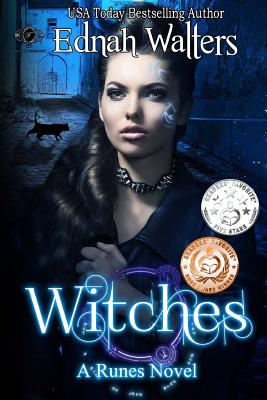 Witches (Paperback)
A Runes Book
Firetrail Publishing, 9780991251742, 374pp.
Publication Date: March 17, 2015
Other Editions of This Title:
MP3 CD (1/24/2017)
* Individual store prices may vary.
Description
The Norns think they've won,
but it's hard to control a teenager, let alone a powerful one...
Raine Cooper's life should be perfect. She's an Immortal Seeress, most likely to be elected Prom Queen, and envied by the girls at Kayville High for dating the dreamy quarterback, Torin St. James. Instead, she's haunted by the smug facial expressions the Norns' wore during their last meeting. As a Norn-In-Training, Raine crossed the line long ago when she sided with the Valkyries and Mortal Witches. When the Norns return with demands of their own, Raine feels trapped.
Torin tries to convince her that the Norns are manipulating her, but she refuses to listen. At least until the Norns' demands focus on someone she loves. When Raine refuses to cooperate with them, their punishment is swift and gut-wrenching, turning her pain into fury. Raine plots revenge on a massive scale and makes deals with unsavory allies. Her goal? Total destruction of the entire Norn race. Raine's only hope of salvation is Torin, but how much will he sacrifice to save her?
About the Author
Author Ednah Walters writes about flawed heroes and the women who love them. From her international bestselling Runes series (which focuses on Norse mythology and legends) to her Guardian Legacy series (which focuses on the Nephilim, children of the fallen angels). Whether she's writing about Valkyries, Norns, and Grimnirs, or Guardians, demons, and Archangels, love, family, and friendship play crucial roles in all her books. When not writing YA and NA books, she writes contemporary romance under the pseudonym E. B. Walters.