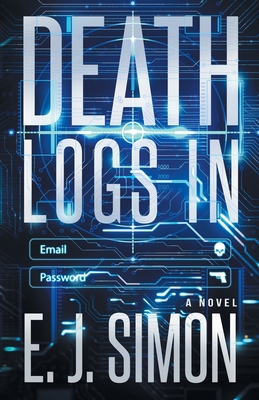 Death Logs In
Paperback

* Individual store prices may vary.
Other Editions of This Title:
Hardcover (10/6/2014)
Description
Some of the most powerful people in the world want to kill Michael Nicholas. Only his brother, Alex can save him - the problem is that Alex is dead. It's been almost a year since Alex Nicholas, a Queens based underworld Boss, was gunned down. After Alex's brutal murder, Michael inherited not only his brother's business - but his enemies. Michael is now a key player in a world he once feared. By day, he is the head of a Fortune 500 company by night, the CEO of Tartarus, one of the worlds largest illegal gambling operations. Before his death, Alex invested heavily in breakthrough artificial intelligence software so that he could live forever. It worked. In his virtual form, Alex can communicate with Michael and monitor information - and people - in ways the NSA would envy. It is Alex who discovers Michael's life is in danger. He detects plots that reach from the darkest corners of Queens, to the highest officials in the Vatican - and they all want Michael dead. Michael is now in a race to save his life, but he is never alone - Alex is there to help him navigate through this maze of life and death. Also protecting Michael from the forces closing in around him is Sindy Steele, a beautiful - and lethal bodyguard. How far is Michael willing to go to save his own life - and that of his family? Guided only by a familiar face on a computer screen, will the information Alex discovers allow Michael to go from being the hunted to the hunter?
Simon/Zef, 9780991256433, 360pp.
Publication Date: December 17, 2015