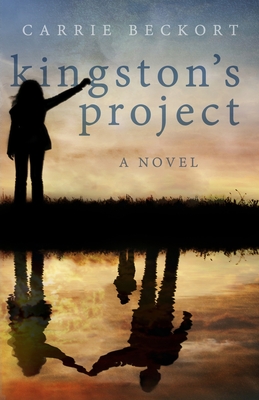 Kingston's Project (Paperback)
Carrie Beckort, 9780991276400, 376pp.
Publication Date: February 19, 2014
* Individual store prices may vary.
Description
How do you find the strength to embrace a future that's different than the one you planned? For Sarah Mitchell, the answer is simple-you don't. For two years, Sarah has shut herself off from most of the world around her. She needs to move on, but doesn't know how to begin. Unexpectedly, Sarah is presented with an opportunity that could change everything. Elijah Kingston, her firm's largest client, wants her to lead a highly confidential assignment. When Sarah learns the shocking nature of Kingston's project, she is torn between Elijah's promise of healing and her fear of falling deeper into despair. Kingston's Project is a poignant story about the effects of grief and the loss of hope. Can Sarah find happiness again, or is the hold from her fear and guilt too strong to break free? Kingston's Project is a complete novel. The sequel, Kingston's Promise, is available for those who want the story to continue.
About the Author
Carrie Beckort has a degree in Mechanical Engineering from Purdue University and a MBA from Ball State University. She spent seventeen years in the corporate industry before writing her first novel. She lives in Indiana with her husband and daughter.