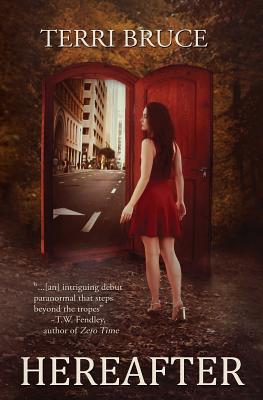 Hereafter (Afterlife #1)
Paperback

* Individual store prices may vary.
Description
Thirty-six-year-old Irene Dunphy didn't plan on dying any time soon, but that's exactly what happens when she makes the mistake of getting behind the wheel after a night bar-hopping with friends. She finds herself stranded on earth as a ghost, where the food has no taste, the alcohol doesn't get you drunk, and the sex...well, let's just say "don't bother." To make matters worse, the only person who can see her-courtesy of a book he found in his school library-is a fourteen-year-old boy genius obsessed with the afterlife. Unfortunately, what waits in the Great Beyond isn't much better. Stuck between the boring life of a ghost in this world and the terrifying prospect of three-headed hell hounds, final judgment, and eternal torment in the next, Irene sets out to find a third option-preferably one that involves not being dead anymore.
Mictlan Press, 9780991303601, 370pp.
Publication Date: January 9, 2014
About the Author
Terri Bruce has been making up adventure stories for as long as she can remember and won her first writing award when she was twelve. Like Anne Shirley, she prefers to make people cry rather than laugh, but is happy if she can do either. She produces fantasy and adventure stories from a haunted house in New England where she lives with her husband and three cats.