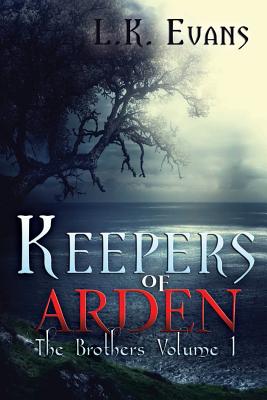 Keepers of Arden (Paperback)
The Brothers Volume 1
Unleashed LLC, 9780991317806, 424pp.
Publication Date: November 22, 2013
* Individual store prices may vary.
Description
Over a thousand years have passed since the Long Wars ended and the higher gods abandoned the lands of Arden. Divided and fearful, Arden has managed to secure a restless peace. But peace never lasts. Darkness creeps through the lands once more. Salvarias, a man born of shadow and fire, will become hunted for his magic and a power that can grant a vile god instant victory. Only his brother, Wilhelm, can save him from not only the evil stalking him, but also the darkness that grows within.
About the Author
I was born in Phoenix, AZ, where I still reside, despite the horrendous summer months. I currently live in a suburb of Phoenix with my husband (a truly wonderful man), two dogs, two cats, and three newts (I love love love animals). Right out of high school, I got recruited into the corporate world and found I had a knack for accounting. I spent seventeen years in various divisions of accounting, but never felt fully satisfied by the turn my life had taken. Of all I had imagined my future to be, chained to a desk was not in any of my plans. In one of those wild moments where you're ready to bungee jump off a building, I quit my job and went to work on opening a dog daycare business, with all the support and love of my husband. As I was planning, I used my free time to start a story. I'd read a book and was rather unhappy with the ending, so I decided to write something I would enjoy. It started out as a secret. It was a side hobby, a release, an escape. But one day, my husband came home early and caught me. Instead of allowing me to continue on in secrecy, he planted a seed of publishing in my mind. The thought of being an author went against everything I had made of my life. Security. Stability. Debit and credits. Cars and houses. Textbook accounting. Writing was creativity; no rules, no certainties of success. And I found it...addicting, exhilarating, and something I absolutely loved doing. The dog daycare idea was unattainable for us, but the writing blossomed into a dream I never bothered to dream. So here I am. Who would've thought?