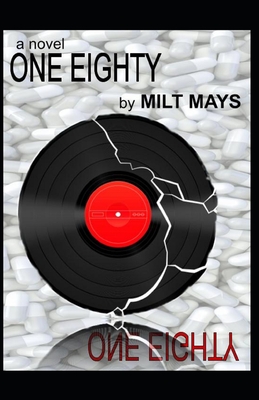 One Eighty
Paperback

* Individual store prices may vary.
Description
Can an off-kilter doctor and private investigator save his true love from killing more women and destroying the NFL?Once a pro-prospect quarterback, Var becomes a doctor instead and joins the Navy, helping Marines in Iraq. But an IED ends his career, sending him minus one leg and one arm, and a scrambled brain back to his home in the Front Range of Colorado. Music therapy, usually one-hundred-eighty-second rock songs, helps his phantom limb pain and depression. Yet his mind dances into strange, sometimes clairvoyant thoughts. He is desperate to rekindle a one-and-only true love, Angela, while taking over his father's private investigator business and practicing part time medicine. His Marine friends join him: Buddy a dangerous killer whose war-damaged mind allows him to only look at people through a mirror or glass, where he sees their true selves; OJ Cromwell, a Marine cop, burned out as a New Orleans detective, now a local detective; Lisa, a beautiful licensed PI who more than helps Var, and secretly loves him. Var's investigation of an injured NFL player leads to Angela and her husband The Judge, discovering they are sex trafficking illegal immigrant women with a twist: Angela uses a hypersexual and hyper-strength drug that starts killing the women and will destroy the NFL. And then comes the murder. In the end, everything is the opposite of what Var thinks.
Luther M. Mays, 9780991329755, 350pp.
Publication Date: September 19, 2019