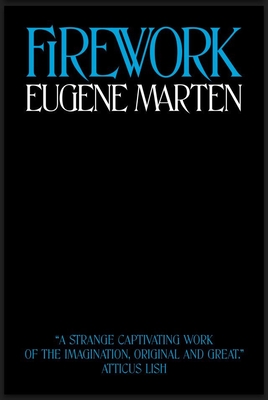 Firework
Paperback

* Individual store prices may vary.
Other Editions of This Title:
Paperback (6/25/2010)
Description
"To borrow Rakim's words, this book is 'a sack of dynamite, powerful and bright.' It's a grimly exciting report of the street-level world, a lyric highway story that pops with real American voices and roars with an underground river of criminal menace, a strange captivating work of the imagination, original and great." --Atticus Lish
"Firework is about the gorgeous plasticity of the American language. It's about motiveless malevolence and the human want to flee. It's about Jelonnek, and there isn't any figuring Jelonnek. He's a prisoner and a security guard, a good Samaritan and a creep. Jelonnek will never leave you. Lucky you, lucky us, to have his wild tale in our hands." --Noy Holland
"There is nothing quite like the controlled burn of Eugene Marten's prose." --Sam Lipsyte
"An explosive road novel." -Vanity Fair
Firework is the story of a man who, though ill-equipped to help himself, attempts to help someone else, and the beautifully rendered, perhaps necessary catastrophe that results. Unequaled in intensity and often blackly humorous, it is also an exhilarating expression of the all too human impulse to become more than what we seem to be.
Eugene Marten is the author of In the Blind, Waste, and Layman's Report.
Tyrant Books, 9780991360864, 326pp.
Publication Date: January 2, 2018
About the Author
Eugene Marten is the author of IN THE BLIND (Turtle Point) and WASTE (Ellipsis). He lives in New York City.