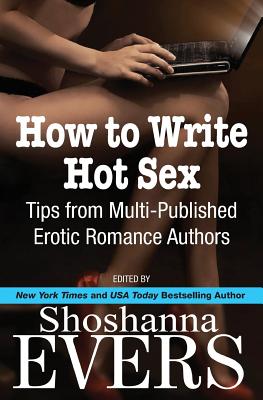 How to Write Hot Sex
Tips from Multi-Published Erotic Romance Authors
Paperback

* Individual store prices may vary.
Description
This collection of essays by multi-published erotic romance authors details the art of writing sizzling hot sex scenes. Whether you're writing sensual, steamy, or full-on explicit sex scenes, writers can learn from the authors who write and sell sexy books for a living. Do you want to write erotica? Or an erotic romance? Perhaps you just want to add some hot sexual tension to your romance novel. This is the book for you. Here you'll find essays on the art of writing smokin' hot vanilla sex, gay sex, BDSM, kink, and m nage, as well as essays on how to find paying markets and publishers for your books and short stories. "How to Write Hot Sex: Tips from Multi-Published Erotic Romance Authors" gives you all the information you need to write sex well and get published.
Shoshanna Evers, 9780991372232, 146pp.
Publication Date: April 5, 2014
About the Author
New York Times and USA Today Bestselling author Shoshanna Evers has written dozens of sexy stories, including The Man Who Holds the Whip (part of the bestselling MAKE ME anthology), Overheated, The Enslaved Trilogy, and The Pulse Trilogy (from Simon & Schuster Pocket Star). Her work has been featured in Best Bondage Erotica 2012 and Best Bondage Erotica 2013, the Penguin/Berkley Heat anthology Agony/Ecstasy, and numerous erotic BDSM novellas including Chastity Belt and Punishing the Art Thief from Ellora's Cave Publishing. Shoshanna is a New York native who now lives with her family and two big dogs in Northern Idaho. She welcomes emails from readers and writers, and loves to interact on Twitter and Facebook. Sexily *Evers* After...ShoshannaEvers.com