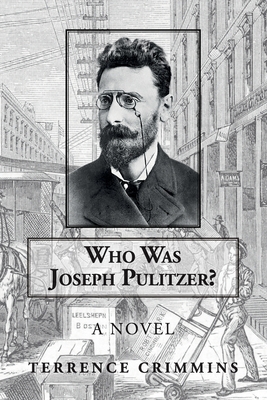 Who Was Joseph Pulitzer?
Paperback

* Individual store prices may vary.
Description
Pulitzer was a rags to riches story who revolutionized the newspaper industry by shaking the ground of American politics when he demanded changes to stop the rich from exploiting the poor. Crimmins' novel brings us into the day to day life of this unique genius, who arrived in America as an immigrant who barely spoke English yet twenty years later developed and edited two of the biggest newspapers in the nation. Pulitzer's run-ins with the other newspaper titans of the Gilded Age show us the men who laid the foundations of American journalism, and his confrontations with the wealthy robber barons brings us into the drama of how Pulitzer began a surge for reform that improved the quality of American life. Pulitzer's wife tried desperately to comfort the man whom she deeply loved, yet their romance was shattered by how Pulitzer's workaholic lifestyle. This came to cause him a terrible breakdown, moving his newspaper widow further to the sidelines in this captivating drama of American life. Crimmins' dramatic novel brings us into fundamental elements at the heart of American society, describing the life of a man who fought essential political battles that changed life as we know it in the United States.
Knollwood Press, Boston, Massachusetts, 9780991378319, 276pp.
Publication Date: July 27, 2016