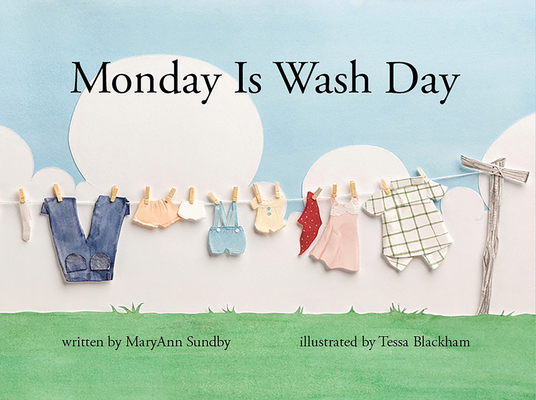 Monday Is Wash Day (Hardcover)
Ripple Grove Press, 9780991386666, 44pp.
Publication Date: September 27, 2016
* Individual store prices may vary.
Description
In this enduring story from a time not so long ago, Annie and her sister help Mama with washing the clothes on Monday morning. From gathering and sorting the clothes, to washing and hanging them outside to dry, to folding and putting them away, the family works together to get the job done. The illustrations, created through hand-painted cut-paper collages, bring the reader to a time in the Midwest when doing the laundry was an all-day family chore.
About the Author
MaryAnn Sundby is an avid adventurer and history buff who enjoys writing stories that enhance understanding of heritage along with fostering hope and joy. She lives in Castle Rock, Colorado. Tessa Blackham is a freelance illustrator. In her spare time enjoys sailing and playing the piano. She lives in Seattle, Washington.
Praise For Monday Is Wash Day…
"The tone of the text and the warm, hand-painted collage illustrations are perfectly paired. One by one the family gathers clothes until interesting historical laundry method steps and a simpler life reveal themselves in well-thought out prose."  —Lynne Marie, author, The Seahawk's Sanctuary
"A labor of love itself, this picture book delivers readers to an early time and leaves them feeling as warm and sun-kissed as a sheet fresh off the line."  —Kirkus Reviews (starred review)
"Beyond offering a glimpse of bygone household routines, the story is a quiet reminder of the pleasures of a job well done."  —Publishers Weekly
"Monday Is Wash Day will prove to be a unique and enduringly popular addition to family, elementary school, and community library picture book collections."  —Midwest Book Review