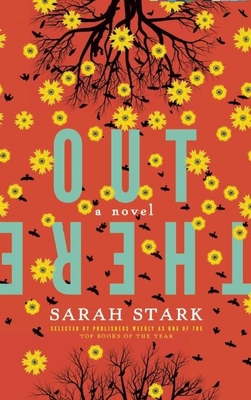 Out There (Paperback)
A Novel
Leaf Storm Press, 9780991410507, 284pp.
Publication Date: May 1, 2014
* Individual store prices may vary.
Description

A Publishers Weekly Top Book of the Year INDIEFAB Editor's Choice Award for Fiction Book of the Year "lyrical, evocative" and "sensuous"..."A tribute to magical realism and the transforming power of fiction."-Publishers Weekly, starred review "Compelling...beautiful...and gripping..."-Huffington Post "5 out of 5 STARS "-Seattle Post-Intelligencer "The prose is lyrical, the detail sumptuous, the story is humorous and heartbreaking, gorgeous and flirting with the line between magic and realism. It's a story that explores the innate power of literature: to connect, to heal, to transform."
-Foreword Reviews editor, Allyce Amidon, in her remarks at the INDIEFAB Book of the Year Awards at the American Library Association Conference (June 2015) OUT THERE is the story of a young Army veteran (Jefferson Long Soldier) who returns home safely to New Mexico after two tours of duty in Iraq convinced that the book he carried with him (One Hundred Years of Solitude by Gabriel Garc a M rquez) saved his life. But when he can't find a way to escape the dark memories of war, he borrows his cousin's motorcycle and rides south across the border to Mexico in search of the famous writer behind the magic of the life-saving classic novel. The adventure that follows is a heart-warming journey of healing and self-discovery.
About the Author
Sarah Stark is a former policy analyst who wrote about international security issues, including nuclear non-proliferation and peacekeeping. For the last fourteen years she has made her home in Santa Fe, New Mexico, where she currently teaches literature and creative writing at the Institute of American Indian Arts (IAIA). Her first novel Out There is Winner of Foreword's Book of the Year Awards INDIEFAB 2014 Editor's Choice Prize for Fiction.