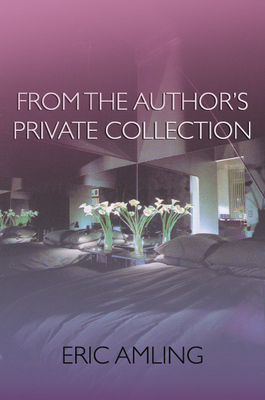 From the Author's Private Collection (Paperback)
Birds, 9780991429837, 89pp.
Publication Date: June 23, 2015
* Individual store prices may vary.
Description
Poetry. Art. "'I'm dressed like a Jamestown cannibal / In a city of mistake babies with e-cash, ' writes Amling in an astute and challenging debut collection that's both deeply poignant and darkly humorous. Like a deadpan oracle or font of offbeat wisdom you didn't know you needed to know, Amling acts as a guide through the ersatz Epicureanism of contemporary America, where 'freedom still remains monetary.' He opens with a brief series of poems that are composed of cuts and outtakes 'Like a polygraph of a satellite' that serves as a junkyard ars poetica. A visual artist adept in the medium of collage, he expresses these poems as social critique delivered through a signal scrambler. But his critique often extends to the practice of making art itself: 'I know many people living lives of artistic practice / that cannot take care of themselves, / and not out of paraplegic circumstance. // Art has not refined them.' Reading through 'Ill Estates, ' 'Rare and Special Interests, ' and 'Liquid Assets, ' one encounters characteristically playful statements such as 'It is not so hard / To accept meaninglessness / Acceptance is very meaningful.' Amling has designed a gallery installation of poetry that one returns to for the pleasure of its unsolvable mysteries, 'A collection of space / That I curate / Where I forgive myself.'" Publishers Weekly

"'Poetry, like cat urine, can ruin the integrity of a room, ' writes Eric Amling, but 'it can also be a stealthy dominatrix.' It is and does both in these startled, subversive poems, which churn up a disordered glee. But it's reassuring to know that 'All of these works will be filed in a custom matrix / Approved by third-tier analysts / In a hall of dueling national anthems.'" John Ashbery.
or
Not Currently Available for Direct Purchase