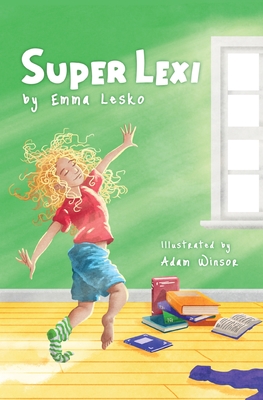 Super Lexi (Paperback)
Red Leather Books, LLC, 9780991431007, 104pp.
Publication Date: February 9, 2014
About the Author
Emma Lesko grew up near Detroit, Michigan, where she ate dirt, taught her guinea pig to turn the basement lights on with his teeth, and read books in a garbage can. Like all kids, Emma had some superpowers. She had supersonic ears, super-strong taste buds and a super-smelling nose. Sometimes her superpowers were spectacular, and sometimes they gave her a feeling of barf. Though Emma has written a gazillion kids' stories, this is the first one she ever showed anybody.
Advertisement