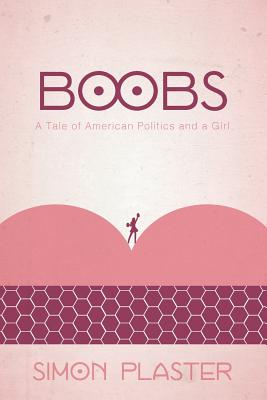 Boobs (Paperback)
A Tale of American Politics and a Girl
Mossik Press, 9780991448050, 264pp.
Publication Date: December 8, 2015
* Individual store prices may vary.
Description
WHAT'S IN A NAME? Henryetta has always thought her personal label ---- spelled with a y instead of an i ---- is a curse put on her at birth by her mother, with intent of tying her forever to the small Oklahoma town of the same name. Now in her early twenties, she has reason to fear that the mixed male/female origin of the moniker has confused her own gender identity. * In the context of a Mayoral election, a feminist candidate, Hildegard Bottomly, calls the town name an assault in the Republican Party's ongoing War on Women and demands that it be changed. * Jonathan Henry, wealthy descendant of the town's founder, enters the "War" against Ms. Bottomly and her related demand that a bygone "Fighting Hens" mascot be restored to replace current "Golden Knights." * Incumbent Mayor, Buford Bailey, caught in the middle, runs for re-election on a platform of erecting statues of hometown heroes, including the great Gaylord Goodhart, who is Henryetta's high school boyfriend ---- and love of her life ---- but seems to have turned gay. Thus, both Henryettas ---- the story's heroine and the town ---- cope with the question: WOULD A ROSE BY ANY OTHER NAME SMELL AS SWEET?
About the Author
Simon Plaster has been known to quote Desiderius Erasmus, to-wit: "It is a sneaking piece of cowardice for authors to put feigned names to their works, as if like bastards of their brain they were afraid to own them." Otherwise, Simon prefers that nothing about him be divulged to the public.