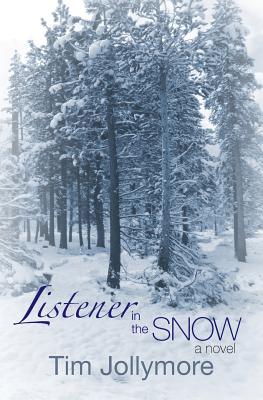 Listener in the Snow
Paperback

* Individual store prices may vary.
Description
Listener abounds with Native stories, Algonquin legend, Indian characters, and heartrending strife set against the Northern Minnesota snowscape. Native mojo and a windigo vision stir up a storm in this adventure. The struggle between domestic commitment and deceit plays out through Tatty Langille, the Mi'kmaq storyteller. His path to save his marriage is anything but typical-events explode in surreal settings, through winter storms, and during tavern brawls in rural Minnesota, weaving Native culture with odd Scandinavian characters. Tatty believes his Mary goes north to midwife a cousin's twins, but her sudden renewed contact with those far off stinks with suspicion. When family secrets, Ojibwe myth, and murder fuel surprises and twists in Tatty's search, he is left only with questions. Is Mary the wife he believed her to be? Had her wild rages pointed to a hidden past? Has Tatty lived a lie? Should he run? Can he out-distance his denial and his own buried past? After uncovering Mary's identity, what will he do? Author's bio: Tim Jollymore grew up among swamps, forests, and Indian reservations of northern Minnesota, the setting of his first novel. He worked as a tree planter, pulp peeler, local historian, traveling salesman, architectural designer, a contractor, and teacher. Jollymore writes and lives near his family in Northern California, returning to Minnesota in summer. He earned a master's degree in literature from the University of Minnesota.
Finns Way Books, 9780991476305, 318pp.
Publication Date: June 16, 2014