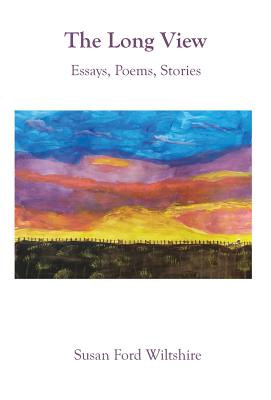 The Long View
Essays, Poems, Stories
Hardcover

* Individual store prices may vary.
Other Editions of This Title:
Paperback (6/14/2016)
Description
Susan Ford Wiltshire wrote this book as a thank you note for all the books she has read, the wonders she has seen, and the stories she has heard. Whether reading, traveling, or listening, she invites others to come along.
A recurring theme in everything Wiltshire writes is hospitality. An act of hospitality, she says, is a matter of turning strangers into friends. When that happens, both host and guest are transformed.
Wiltshire learned the ways of hospitality not only from her West Texas upbringing but also from the ancient Greeks and Romans. When she refers to the ancient authors, her purpose is to connect what they knew then with what we know in our own lives.
When the occasion requires it, Wiltshire becomes a thoughtful activist. Trained in the philosophy and practice of non­violence, she understands that the goal of any movement is not victory but community.
Wiltshire makes no distinction between teaching and learning. When she retired from Vanderbilt University in 2007, Chancellor Nicholas Zeppos said of her: "An award winning teacher, department chair, accomplished scholar and the author of six books, Susan's academic career is exceptional and impressive. But it is her genuine affection for undergraduates and natural gifts for teaching and mentoring that truly distinguish her long tenure at Vanderbilt."
Cordelia Hollis Publishing, 9780991490738, 258pp.
Publication Date: October 9, 2015