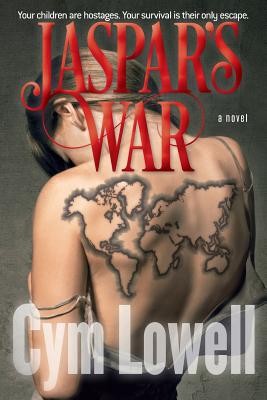 Jaspar's War (Paperback)
Rosemary Beach Press LLC, 9780991491308, 352pp.
Publication Date: March 1, 2014
* Individual store prices may vary.
Description
Greenwich, Connecticut socialite Jaspar Moran has it all-a magnificent estate, two beautiful children and a loving husband, Trevor, serving as the Secretary of the Treasury. Protected, admired and living in the lap of luxury, Jaspar is reeling from the news that his government jet has crashed just as her children vanish without a trace. An ominous message warns her to keep silent about her husband's role in the President's economic plan. Or else. Determined to save her children, she'll go to hell and back, form alliances with assassins, traitors and Mafioso, and commit unspeakable acts-if that's what it takes. With alarms sounding around the world, hunted from all sides, and unsure of who to trust, she finds herself depending on a mysterious figure without an identity. Jaspar journeys from the Australian outback to the palazzos of Rome, the Monte Carlo Grand Prix, and to the magnificence of the Vatican, in her quest. Can she rescue her children before the plot to crash the global economy is unleashed?