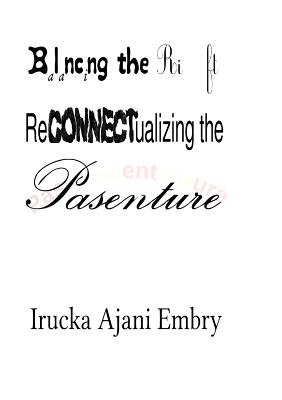 Balancing the Rift
Reconnectualizing the Pasenture
Paperback

* Individual store prices may vary.
Description
This book is a creative, eclectic compilation that blends together fiction and non-fiction in the forms of narrative and poetry. The blending in this book covers a range of ideas and topics, such as: agriculture, climate change, the "corporament", depression, economics, elite-centered US hegemony, family ties, forgiveness, freedom, galactic/global conspiracy, GMOs, health, identity, love, nuclear questions, peace, politics, poverty, profanity, relationships, religion, science, 11 September 2001, sexuality, spirituality, sustainability, terrorism, violence, water, and war. Through those concepts Irucka offers his own personal observations and reflections as he continues to question the nature of Reality that we experience. In addition to his thoughts, Irucka has included 23 pages of print resources that will help you wake up and get up from your slumber.
Questioning the Universe Publishing (Qup), 9780991499403, 312pp.
Publication Date: February 21, 2014