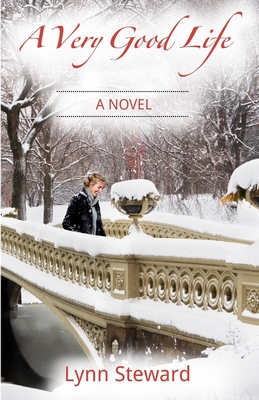 A Very Good Life
Paperback

* Individual store prices may vary.
Other Editions of This Title:
Paperback (3/8/2014)
Description
Although Lynn Steward's debut novel, A Very Good Life, takes place in 1970s New York City, the emotional story transcends any period. Dana McGarry is an "it" girl, living a privileged lifestyle of a well-heeled junior executive at a glamorous Fifth Avenue department store. With a storybook husband and a fairytale life, change comes swiftly and unexpectedly. Cracks begin to appear in the perfect facade. Challenged at work by unethical demands, and the growing awareness that her relationship with her distant husband is strained, Dana must deal with the unwanted changes in her life. Can she find her place in the new world where women can have a voice, or will she allow herself to be manipulated into doing things that go against her growing self-confidence? A Very Good Life chronicles the perils and rewards of Dana's journey, alongside some of the most legendary women of the twentieth century. From parties at Caf des Artistes to the annual Rockefeller Center Christmas tree lighting ceremony, from meetings with business icons like Est e Lauder to cocktail receptions with celebrity guests like legendary Vogue editor Diana Vreeland. Steward's intimate knowledge of the period creates the perfect backdrop for this relatable story about a woman's quest for self-identity.A Very Good Life twice ranked #1 on Amazon's list of 100 Top Free eBooks in Literary and Fiction.
Lynn Steward Publishing, 9780991500772, 292pp.
Publication Date: March 8, 2014
About the Author
Lynn Steward, a veteran of the New York fashion industry and a buyer on the team that started the women's department at Brooks Brothers, created the Dana McGarry series, set at a transformational time in the 1970s world of fashion and in the lives of multigenerational women. What Might Have Been is the second volume in the series. A Very Good Life, Steward's debut novel, was published in March 2014.