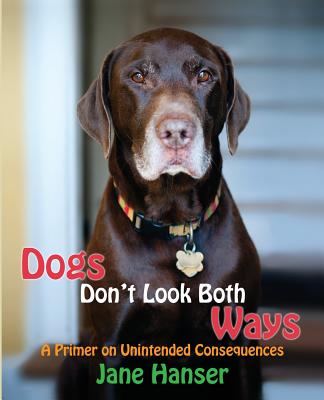 Dogs Don't Look Both Ways: A Primer on Unintended Consequences (Paperback)
A Primer on Unintended Consequences
Software for Students, 9780991514908, 164pp.
Publication Date: March 18, 2014
About the Author
Ms. Hanser's evocative poetry, essays and movie reviews have been published in print and online in such publications as "Poetica Magazine," "'The Persimmon Tree," "Every Writer's Resource," "The Jewish Journal," "WordWizard" and more. With an M.Ed., she has developed popular software to teach writing to learners of English, authored a grammar book, and taught ESL at the City University of New York campuses. She is the typing fingers of her recently published book, "Dogs Don't Look Both Ways." Ms. Hanser and her husband, who wakes up at 4 am every morning to go running, live in Newton MA. She is involved in many community activities, especially bicycle and pedestrian safety, feeding the hungry, and literacy. She spends way too much time on the computer...
Advertisement