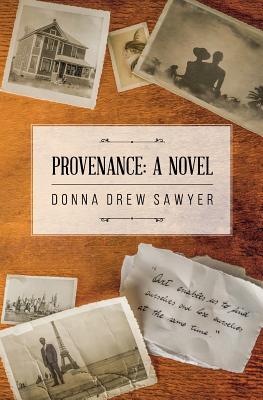 Provenance (Paperback)
Creative Cache LLC, 9780991614325, 334pp.
Publication Date: October 15, 2015
* Individual store prices may vary.
Description
Selected for the 2017 Go On Girl Book Club reading list and, a finalist for 2016 Phillis Wheatley Award for First Fiction.
Southern civility turns savage when Hank Whitaker's dying words reveal the unimaginable. No one--not his socialite wife, Maggie, or young son, Lance--ever suspected the successful businessman, husband and father they knew and loved was a black man passing for white. In 1931, in the segregated South, marriage between whites and blacks is illegal. Maggie faces the real possibility of jail and, when Lance receives death threats to atone for his father's betrayal, the family flees the U.S. for Paris.
Still grieving Hank's death and fearful of their uncertain future as Europe marches toward war, Lance and Maggie mourn the lives they loved but lost. As they struggle to create a new lives and identities for themselves, they find a surprising community of artists and American expats that are on the same journey. Provenance is a sweeping historical saga about love, betrayal, tragedy, triumph, passion, privilege and the universal desire for acceptance--regardless of who you are or where you're from.
"Such a satisfying read. This page-turner has characters steeped in psychological depth, a setting rich with historical context and a narrative that explores the heart-wrenching evolution of racial identity in America. Sawyer has brought us some solid storytelling with this fine book. I didn't want it to end "
Karen Deans author of Playing to Win and Swing Sisters
"Provenance is a gripping story with wonderful characters, and Sawyer manages to blend fiction and history in a convincing way. This is a quick, but substantive read that will nudge (if not force) you to rethink your perceptions of wealth, art, and racial identity."
Kelly Hand author of Au Pair Report
"Provenance is the perfect combination of a love story and historical fiction with added reflection on our country's struggle with race. Although this novel is set in the early 1900s, it was striking how many of the themes around race, privilege and survival are still relevant today."
Kristin Battista-Frazee author of Pornographer's Daughter
"A memorable tale of love, loss and redemption."
Kirkus Review