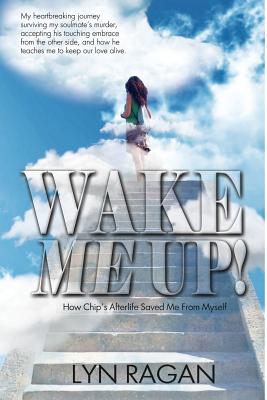 Wake Me Up!: How Chip's Afterlife Saved Me from Myself (Paperback)
How Chip's Afterlife Saved Me from Myself
Lyn Ragan, 9780991641406, 256pp.
Publication Date: March 15, 2014
About the Author
Lyn Ragan knew at the age of fourteen that she would write a book one day. She subscribed to True Crime and True Detective, reading each edition faithfully while plotting her fiction novel she never wrote. Twenty-five years later, she met the love of her life never thinking she'd be involved in a real-life crime. After her fiance's murder, she followed his guidance by way of ADC's, (After Death Communications). From the other side, Chip insisted she write their story. Following her struggles with grief and added defiance, she reluctantly gave in. Through music, Chip communicated the title, and cover art, for this book. Wake Me Up Before You Go-Go by Wham, inspired the title, Wake Me Up!. Stairway To Heaven by Led Zeppelin, inspired the cover art-the photograph being titled, Stairway to Heaven. While writing her first novel, Lyn was introduced to the spiritual arts of energy work. She pursued meditation faithfully and went on to study Reiki Healing, Auric Energies, and Chakra Balancing. She later used her studies to become a professional Aura Photographer, an Ordained Minister, a Children's Book author, and a publisher. Lyn enjoys sharing her afterlife experiences with Chip and hopes their story sheds new light on continuing relationships with loved ones passed. She lives in Atlanta with her fur-kids, Scooby and Chipper. Lyn can be found online at www.LynRagan.com, and Facebook at WakeMeUpBook.
Advertisement