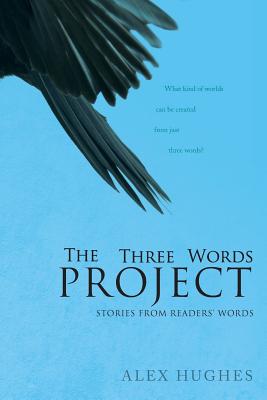 The Three Words Project
Short Stories Inspired by Readers
Paperback

* Individual store prices may vary.
Description
Banana. Elephantine. Kendama. -- What kind of worlds can be created from just three words? In the summer of 2014, I asked the readers of my email newsletter to send me just three words, which I would use to inspire flash fiction pieces I'd write on the spot. The project ended up a lot more popular than I expected, with dozens of word sets coming in both that summer and the following winter. The words ranged from fedora to susurrus, from explosion to widdershins, and I was inspired to write flash fiction stories just as diverse in content. From a time traveler stuck on hold while being chased by a dinosaur, to family inheritance dispute, a magician's quarrel to a private investigator on New Mars, not to mention a haunted bone garden and a Viking coming of age story, these stories run the gamut of time and space in bite-sized pieces. Each comes labeled with the three words that inspired it, both as a tribute to the original reader and as a fun glimpse into the mind of a writer at play.
Alexandra Hughes LLC, 9780991642984, 64pp.
Publication Date: November 24, 2015
About the Author
Alex Hughes, the author of the award-winning Mindspace Investigations series from Roc, has lived in the Atlanta area since the age of eight. Her short fiction has been published in several markets including EveryDay Fiction, Thunder on the Battlefield and White Cat Magazine. She is an avid cook and foodie, a trivia buff, and a science geek, and loves to talk about neuroscience, the Food Network, and writing craft-but not necessarily all at the same time! For all the latest news and free short stories, join Alex's email list.