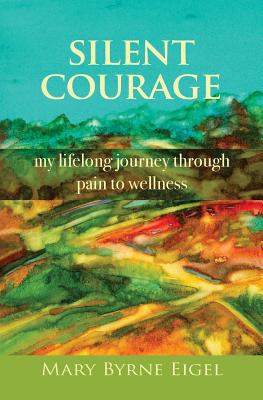 Silent Courage
My Lifelong Journey through Pain to Wellness
Paperback

* Individual store prices may vary.
Description
At the age of twenty-five, Mary Byrne Eigel finally found the answer she had pursued since childhood. The reason for her unexplained, persistent pain that compromised her legs and hips was finally named. She learned she had been born with bi-lateral hip dysplasia. Throughout her life, her parents had never provided an answer when she asked, "Why do my legs hurt?" Had this been an intentional cover-up? Was the cultural stigma of a physical defect too much for her family to accept? Eventually multiple surgeries relieved her physical suffering. However, the abrupt absence of her chronic pain forced Mary to confront the mental, physical, and spiritual dimensions of the healing. With gratitude for the lessons she has learned, Mary presents an insightful perspective on the attitude, tools, and resources she enlisted while navigating her own road to wellness and a pain-free lifestyle.
Mary Byrne Eigel, LLC, 9780991644704, 250pp.
Publication Date: April 21, 2014
About the Author
Originally from Chicago, IL, Mary Byrne Eigel currently lives with her husband in the St. Louis area, which has been her "second home" for the past forty years. Mary earned her B.F.A. at Quincy University and M.S. Ed in Art Education and Secondary Education from Southern Illinois University-Edwardsville. As an artist and art educator for over thirty years, she has taught all levels of students from children to older adults. Her paintings have won awards and have been exhibited regionally, nationally, and internationally. As she transitions out of the classroom, Mary plans to focus on sharing with adults and children what she has learned from her chronic pain journey through writing, creative workshops, and pain management advocacy activities. For more information on the author and upcoming projects, visit marybyrneeigel.com.