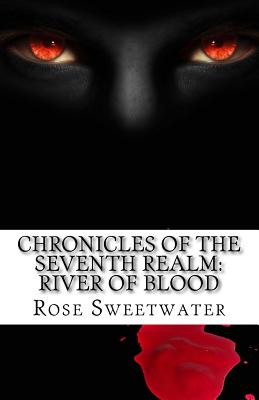 Chronicles of the Seventh Realm (Paperback)
River of Blood: Scroll1
Rose Sweetwater Publishing, 9780991648603, 108pp.
Publication Date: June 3, 2014
* Individual store prices may vary.
Description
An epic exploration into the world of man before time, the ties that bind us together, and the strength of one's will in fate. Benjamin flourished in the Garden of Eden along side his brothers and sisters, until the safety and comfort of their home became threatened by creatures of the dark he'd only heard whispers about. When all he knew was at an end Benjamin cold only run, and sought shelter in a world he didn't know. Through trial and error, Benjamin discovers a mass of possibilities in this world that help him grow strong and fearless. Punished for his stolen knowledge, Benjamin is banished to the world he has come to know as the seventh realm. Lack of freedom to roam about the universal realms frustrates Benjamin to no end, and he grows desperate with every passing day. Anger drives him to discover his true potential, and now Benjamin seeks a way out of his prison. He will stop at nothing to walk amongst the children of Adam again, even if it means the destruction of creation.
About the Author
Rose Sweetwater is a veteran, active duty spouse, student, and homemaker. She lives in Virginia with her husband and children. She is thrilled to enjoy life as it comes while sharing her passion for writing with the world. Though self-help is a calling, She finds fiction more her passion, and looks forward to sharing more of her work with the world. Rose holds a background in criminal justice and has earned a Master's degree in Justice and Security Administration, and more recently earned a graduate certificate in disaster and emergency management. She is currently working on her Ph.D. in mystical research with the University of Sedona. When not writing she enjoys activities such as running, swimming, martial arts, sewing, crochet and gaming.