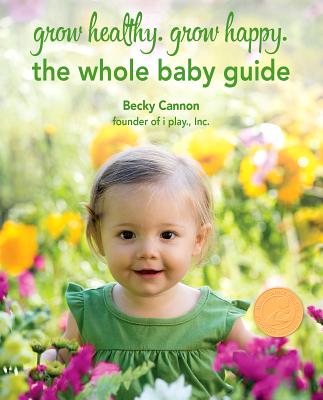 Grow Healthy. Grow Happy. (Paperback)
The Whole Baby Guide
Genki Press, 9780991653904, 786pp.
Publication Date: October 21, 2014
* Individual store prices may vary.
Description
Nurture your baby with nature's principles for a radiant life. Grow Healthy. Grow Happy. The Whole Baby Guide is a complete resource for parents to give their babies a healthy beginning for the first three years.
After more than 30 years of focusing on developing the best natural products for babies, i play., Inc. owner, Becky Cannon would like to share her experience. She draws from her background in child development, Japanese traditional foods and healing, and raising two children.
The book presents information for parents about wellness and healing, child development, healthy feeding, and products for natural living.
Three parts include:
Whole Baby
Whole Baby offers information about nurturing your child's physical, emotional, and mental development. In each chapter you will find daily practices, theories, and essential skills to assist you in learning about and supporting your child's health and well-being.
Whole Food
Whole Food discusses essentials to establish your baby's holistic foundation for healthy eating. It includes food groups, recipes, menu plans, and suggestions for going out and for celebrating special occasions.
Whole Living
Whole Living is a comprehensive resource on products and their ingredients. You will find a guide and reference list of products that you need and what to look for when shopping and making choices for your baby.
Discover Whole Baby Care
Everyday wellness
Natural healing remedies
Acupressure massage
Common childhood illnesses
Brain development
Pathways of Whole Learning
Activities and toys for cognitive development
Foundation for emotional intelligence
Developing healthy relationships
grow healthy Baby and toddler food program
50+ Whole food recipes
Complete materials and product guide.
or
Not Currently Available for Direct Purchase