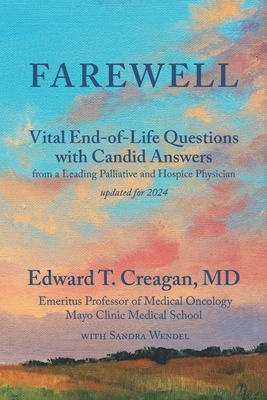 Farewell (Paperback)
Vital End-Of-Life Questions with Candid Answers from a Leading Palliative and Hospice Physician
Write on Ink Publishing, 9780991654482, 278pp.
Publication Date: August 28, 2018
* Individual store prices may vary.
Description
Being present at the bedside-and even at the moment of death-can become an experience embedded in the minds and souls of family members for generations. It is a deeply emotional time, one of relief and sadness. Anyone who has taken that final journey with a loved one will never, ever forget those moments. Dr. Edward Creagan has dedicated his life to death. And now this esteemed medical doctor examines death, not only from a medical standpoint, but from an acutely emotional perspective as events beyond our control unfold. For more than forty years, he has been at the bedside with patients, addressing the end-of-life questions patients and their families ask. This book is about navigating those last days, at the bedside, and saying farewell with hope, love, and compassion.