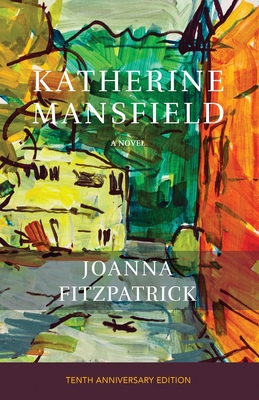 Katherine Mansfield
Paperback

* Individual store prices may vary.
Other Editions of This Title:
Paperback (10/14/2020)
Description
Katherine Mansfield Beauchamp was born in Wellington, New Zealand on October 14, 1888. After spending the first fourteen years of her privileged life in the "colonies," Katherine and and her two sisters attended Queens College in London. It was here that she came under the influence of the ideas of Oscar Wilde.
Returning home, she became known as a wild bohemian: she had brief affairs with both men and women; camped out with the Aborigines; and published scandalous stories under various noms de plume. Her explanation for her transgressions: Why be given a body if you have to keep it shut up in a case like a rare fiddle? On July 6, 1908, at the age of nineteen, Katherine went back to London and, though she didn't plan it at the time, never returned to her homeland.
She moved into a lodge for young, unmarried ladies, but spent most of her time at the Trowell's, a musical family from Wellington who understood and appreciated her desire to become an artist. They welcomed her into their new London home and so did their twin sons, both musicians. Katherine fell in love first with Arnold, the cellist, who rejected her, and then with Garnet, the violinist, who hesitated to marry her because of his parents' disapproval.
In 1909, at the age of twenty, jilted by Garnet, she impulsively married the much older George Bowden, who she'd known only a few months. She realized her mistake on their wedding night and ran away. After several promiscuous affairs, in December 1911, she fell in love with the up-and-coming editor John Middleton Murry, also known as Jack. A modern couple, they were in no hurry to marry and waited until her divorce from Bowden was finalized. For seven years, until the end of the Great War, they lived together openly in rented flats in London and Sussex.
D.H. Lawrence invited them to join him, his wife Frieda and other writers and painters in a small seaside village near Cornwall where he hoped to set up a community of artists. Virginia Woolf also befriended the little colonialist, as she was called by the Bloomsbury Group, and personally hand-set on the Hogarth printing press the type for her short story Prelude, saying Katherine had a much better idea of writing than most.
In 1918, on Katherine's thirtieth birthday she was diagnosed with tuberculosis. Her bohemian life changed dramatically and her relationship with Jack suffered. Long separations were necessary as she had to live in moderate climates during the winters, away from London where he was ambitiously building his own career as an editor and critic. The correspondence between her and Jack tells a story of great passion, and discontent, followed by Jack's betrayal and her forgiveness.
In spite of her crippling illness and her anguish over Jack, she never stopped honing her craft, continually experimenting with new ways to tell modern, expressive stories, often about women and their powerlessness and vulnerability in society. Though often bedridden with rheumatism and a heart weakened by the advancing tuberculosis, she wrote almost daily.
A wandering consumptive, she moved from London to San Remo, Italy, to Menton and Bandol, France, to the Swiss Alps, back and forth to Paris, and finally to where she found her spiritual home, G.I. Gurdjieff's Institute for the Harmony of Man in Versailles, France, where she lived until her death in January 1923, at the age of thirty-four,
La Drome Press, 9780991654987, 308pp.
Publication Date: October 14, 2020