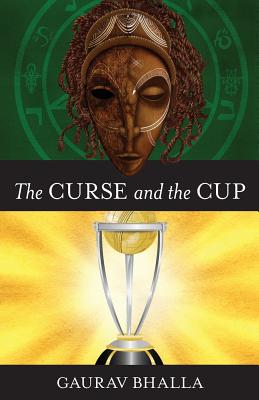 The Curse and the Cup (Paperback)
Gbkahanee, 9780991655601, 388pp.
Publication Date: November 28, 2014
* Individual store prices may vary.
Description
The Curse and the Cup is a harrowing story of unpaid karmic debt, of the dark, unvanquished consequences of apartheid that continue to exact revenge and cripple dreams till today. On an ill-fated day in 1991, Vuyisa Lingani and his son Manga, legendary left-arm spinners who couldn't play international cricket for South Africa because they were black, die within hours of each other in a bizarre tragedy. Vuyisa's wife, Mama Nonkosi, blames the white cricket establishment and places a curse on the South African cricket team to avenge their deaths. The curse has successfully prevented the Proteas from winning a single World Cup championship since. But Mama Nonkosi is dying, and the curse needs a new caretaker. She turns to her grandson, Themba, the sole-surviving Lingani male, and heir to the left-arm spin dynasty. Will Themba honor her request and support the family's tradition of hate and revenge, or will he pursue his own destiny and choose forgiveness? Will South Africa win the ICC 2015 World Cup, or will the curse continue its unbroken victorious run?