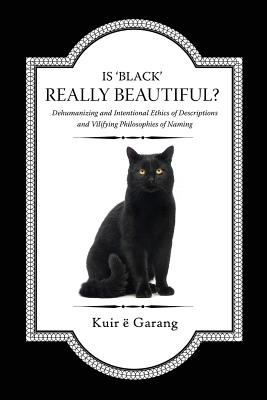 Is 'Black' Really Beautiful?: Dehumanizing and Intentional Ethics of Descriptions and Vilifying Philosophies of Naming (Paperback)
Dehumanizing and Intentional Ethics of Descriptions and Vilifying Philosophies of Naming
Nile Press, 9780991678945, 218pp.
Publication Date: February 13, 2013
About the Author
Kuir e Garang is a South Sudanese poet, author, and political commenter currently living in Calgary, Alberta. He's lived in Ethiopia and Kenya as a refugee due to the then civil war in Sudan. Kuir holds a degree in philosophy from McGill University in Montreal, Canada. His other books include an analytical book on South Sudan, South Sudan Ideologically, and political novel, The Pipers and the First Phase. He's written extensively on South Sudan and Sudan for the last ten years.
Advertisement