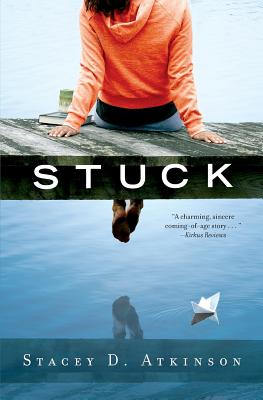 Stuck (Paperback)
Mirror Image Publishing, 9780991754328, 240pp.
Publication Date: July 26, 2013
Description
"A moving story steered by a likable if imperfect heroine whose combination of grit and hard luck will win readers' hearts." Kirkus Reviews Silver Winner, Benjamin Franklin Book Award 2014, and IndieReader Approved Book 2014. Odette Leblanc is promoted to night-shift supervisor at the local convenience store, but at the age of twenty-three, she already feels like her life has become a predictable routine. That is, until she meets a mysterious doryman and his cat on the beach, followed by an unexpected run-in with an American sailor. Each man will undeniably change the course of her life, and so will the selfish actions of her bingo-addicted mother, an impressionable younger sister, and a team of damaged co-workers. Their stories weave together only to unravel in a mess of lies, betrayal, and missed opportunity that will leave Odette to face an uncertain future. Set in the picturesque Acadian fishing village of Pointe-du-Chene, New Brunswick, STUCK is an emotional journey about redefining what's important in life and staying true to yourself. A similar read to books by Colleen Hoover, Kate Jacobs, Jennifer Weiner, and Stephenie Meyer.
About the Author
I was born and raised in a rural village outside of Moncton, New Brunswick, where I lived with my mother and sister in an old farmhouse with a pack of cats and acres of land for roaming. I first fell in love with words as a songwriter. I grew up playing guitar and later studied piano, which became the backdrop for my writing. I also used to write short stories and remember having a deep conversation with my grade four English teacher about the rules of grammar and how I absolutely had to break them because I needed to start my sentence with the word "and." I love to write stories about strong female characters in memorable settings along the East Coast of Canada. My first book, STUCK, is a coming-of-age story about a young Acadian woman growing up in a coastal fishing village near Moncton, New Brunswick. My second book, LETTERS FROM LABRADOR, tells the story of a young British midwife working in the beautiful yet unpredictable northern coast of Labrador, Newfoundland.
Advertisement