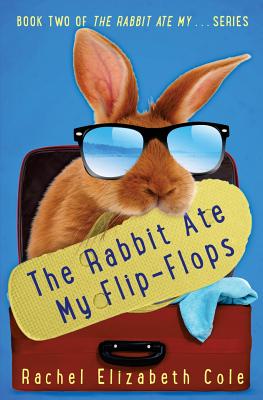 The Rabbit Ate My Flip-Flops (Rabbit Ate My . . . #2) (Paperback)
Tangled Oak Press, 9780991766772, 258pp.
Publication Date: September 16, 2015
Other Editions of This Title:
Hardcover (5/31/2016)
* Individual store prices may vary.
Description
Eleven-year-old Drew Montgomery's summer vacation is ruined. He and his best friend, Quentin, have been looking forward to a new game that's being released, Galaxy Guilds. They are ready for their first Guild Build. It's going to be awesome. Then Mom and Dad announce they're going away on a short-notice business trip and it just happens to be the same week Galaxy Guilds releases. Now Drew is going to miss out on the coolest game of the year and he's going to be stuck for an entire week in a cramped travel trailer with his annoying seven-year-old sister, Libby, and his grandparents. Maybe that wouldn't be so bad--they are heading for the beach after all--but they're camping with a bunch of other boring old people. And there's going to be "activities." Drew's awesome week just turned into a trip of torture.