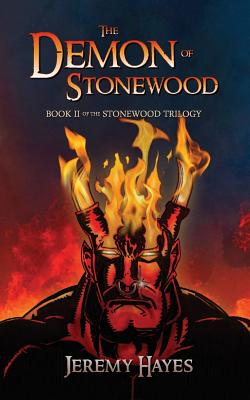 The Demon of Stonewood (Paperback)
Book II of the Stonewood Trilogy
Northlord Publishing, 9780991864225, 326pp.
Publication Date: September 6, 2013
* Individual store prices may vary.
Description
Welcome back to Stonewood. Six months have passed and the Thieves Guild is embroiled in a bloody street war with the Cult of Demon-Worshippers. The new leader of the Guild is determined to rid the city of their filth, once and for all. The Cult, however, draws closer to their goal. Only a precious few hand-selected hearts are required to release their Demon Lord Lucivenus from his extra-planar prison and summon him back to Stonewood. Chief Magistrate Krommel, utilizes city resources to fund his war against the meddlesome Thieves Guild, hiring bounty hunters to track down and capture known members. Captain Dornell is trapped in the middle, wishing to see an end to both groups. Harcourt struggles with the idea of reaching out to his former nemesis turned friend for help. Time is running out. The King's birthday fast approaches and Krommel has a special surprise in mind.
About the Author
Jeremy Hayes was born in Scarborough, Ontario, Canada. He started creating his own characters and writing his own stories by the age of 9. He is a boxing fanatic having been an amateur boxer and is now a professional boxing judge. In his spare time when not watching boxing, or reruns of Lost in Space and Rocket Robin Hood, Jeremy tries to find time to write some of the many stories floating around in his head.