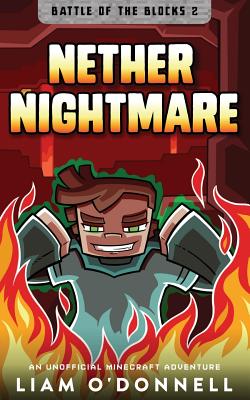 Nether Nightmare (Paperback)
An Unofficial Minecraft Adventure
Feeding Change Media, 9780991928187, 270pp.
Publication Date: August 28, 2015
* Individual store prices may vary.
Description
An ancient evil wakes. Friend becomes foe. Herobrine's invasion draws near.
Twelve year-old Hamid thought he could handle any Minecraft challenge. But when a diseased magma cube infects his best friend and his school principal teams up with the ultimate force of darkness, Hamid is ready to say Game Over.
But the nightmare has just begun.
Trapped in Minecraft and running out of time, Hamid, Jaina and their video game allies must race across the Nether to cure Ant, catch Principal Whiner and defeat Herobrine before his army of monsters invades the real world.
Grab your pickaxe, the Battle of the Blocks continues . . .
About the Author
I'm an award-winning children's author, elementary school teacher and Minecraft fan. I've combined my love of Minecraft and passion for storytelling to create "Battle of the Blocks," an action-adventure series for fans of the blocky building game. As the author of over 35 books for kids, my stories engage even the most reluctant readers. I teach Grade 1 and run several Minecraft clubs at my school, so you know my books are fun, safe and always age-appropriate. If you're looking for ideas to get your reluctant reader diving into books, visit liamodonnell.com anytime.