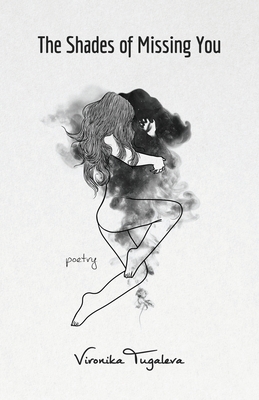 The Shades of Missing You (Paperback)
Soulux Press, 9780992046859, 138pp.
Publication Date: November 11, 2019
* Individual store prices may vary.
Description
"...one of the most beautiful books I have ever seen...If there is one book of poetry you purchase in your lifetime, The Shades of Missing You should be the one ... and I would recommend purchasing the paperback." -Aaron C. Yeagle, Book Review Universe
"Vironika's poetry gently sweeps over your consciousness in a way that is both surprising and enlightening. This collection echoes with the longing we all feel, whether for spiritual connection with oneself or for a faded romance. Her work has lasting power Many of her lines have stayed with me long after I finished the poem." -David Silverberg, artistic director of Toronto Poetry Slam, author of As Close to the Edge Without Going Over (ChiZine)
"Vironika's poems take us on a voyage through the landscape of the human mind. She is a writer with the rare ability to capture the nuances of thought, unflinchingly revealing her own life while reflecting back to us our own nature - full of wisdom, contradiction, longing and love." -Andrea Thompson, award-winning writer, spoken word artist, activist & educator
"...a delicate balance between unrequited love, passion, and loss. Vironika Tugaleva has an artful style of spilling blood all over the pages with the stroke of her pen. Some of the poems brought a smile to my face from my own memories. Other poems made me well up with emotion from the pain of loss, the lonely nights, and a heartache that never left. This book is a brave representation of the slow walk through healing and the emotions that come with every step." -Angela Bertoli, author of Moonlit Mystics
FROM THE INTRODUCTION: "For years, I was having dreams about my first love. He would smile at me, forgive me, be my friend. I would wake up longing for closure. I figured the dreams would fade over time, but almost twelve years later, they became stronger. Instead of friendship and forgiveness, the dreams filled with passion. I would wake up yearning for the magnets that had pulsed so powerfully within me all those years ago.
I decided to write a poem every time I missed him. So, I did. I expected it to help. I didn't expect it to have as much of an impact as it did.
If there is anything I can hope to inspire in readers of this collection, it is this: if something hurts, make art from it. You never know where it might lead you." -Vironika Tugaleva