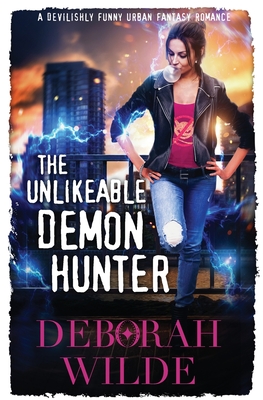 The Unlikeable Demon Hunter (Nava Katz #1) (Paperback)
Te Da Media, 9780992070984, 426pp.
Publication Date: April 18, 2017
Other Editions of This Title:
Paperback (8/17/2018)
Paperback (6/26/2017)
Paperback (8/18/2017)
Paperback (2/20/2018)
Paperback (3/5/2019)
* Individual store prices may vary.
Description
Odds of survival: eh.

Odds of having a good time before she bites it: much better.

Can a foul-mouthed, romance-impaired heroine with no edit button and a predilection for hot sex, face her worst nightmare...a purpose...and keep her wits about her?
When Nava half-drunkenly interrupts her twin's induction ceremony into the Brotherhood of David, she expects to be chastised. What she doesn't expect is to take her brother's place among the-until now-all-male demon hunters.
Now she's on a mission to test her mettle, but her Brotherhood-appointed babysitter, an ex-rock star is distractingly hot. When you combine charisma and hard abs, how's a girl to focus?
And can a smart-ass, self-cultivated hot mess even fight demons? Especially demons who are doubly motivated. Bonus points for killing the first female hunter.
Juggling demon killing and sexy times is harder than it seems.
The twists and turns will keep you guessing. The witty writing will keep you laughing.
Get it now.