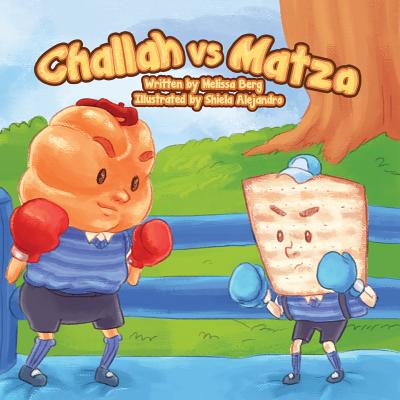 Challah vs. Matza (Paperback)
A Passover Story
Eclectic Ivri Press, 9780992163761, 42pp.
Publication Date: March 22, 2017
* Individual store prices may vary.
Description
Challah Boy, the school bully, has torn through the halls of his school, scattering crumbs everywhere. He did this right before Passover, no less. Like the Maccabees who stood up to bullies so that Jews could keep Judaism, Matza Boy must fight Challah Boy in order so that Jews everywhere can have a kosher Passover. However, the Maccabees were a group and Matza Boy is one boy. Will Matza Boy win or will Passover be doomed for all? In a story, that is enjoyable for Shabbat, Chanukah, Passover and all occasions, follow Matza Boy as he musters up the courage to take on a bully who is double his size.
In this Pesach story for children, this jewish book highllights many Passover themes involved in the story of Passover including the timeless theme of an underdog against a big bully. Like David and Goliath, Matza Boy must rise to the challenge and stand up for his principles. Each year when Passover is coming, this book helps a Jewish kid enjoy the Jewish holiday as well as introduces Jewish kids to their first Passover, if they've never celebrated the holiday before. Can accompany any first haggadah as well as lotsa matzah at the Passover seder.