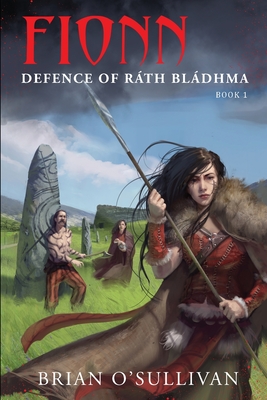 Fionn (Paperback)
Defence of Rath Bladhma
Irish Imbas Books Limited, 9780992254575, 280pp.
Publication Date: February 10, 2014
Other Editions of This Title:
Paperback (9/30/2014)
* Individual store prices may vary.
Description
Ireland: 192 A.D. A time of strife and treachery. Political ambition and inter-tribal conflict has set the country on edge, testing the strength of long-established alliances between clans. Following their victory over Clann Baoiscne at the battle of Cnucha, Clann Morna are hungry for power. Meanwhile, a mysterious war party roams the 'Great Wild' and a ruthless magician is intent on murder. In the secluded valley of Glenn Ceoch, disgraced druid Bodhmall and her lover Liath Luachra have successfully avoided the bloodshed for many years. Now, the arrival of a pregnant refugee threatens the peace they have created together. The odds are overwhelming and death stalks from every side Following the ancient Irish Fenian Cycle texts, the Fionn mac Cumhal Series recounts the fascinating and pulse-pounding tale of the birth and adventures of Ireland's greatest hero, Fionn mac Cumhal.