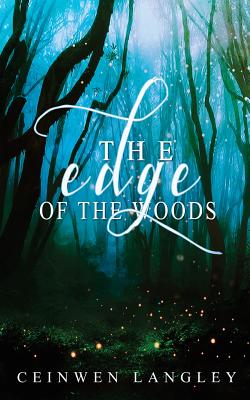 The Edge of the Woods (Paperback)
Feed the Writer Press, 9780992474010, 306pp.
Publication Date: May 9, 2014
* Individual store prices may vary.
Description
"You're not the first young woman to try to bend the rules, my dear, but they failed and so will you." For as long as anyone can remember, young women have vanished into the woods. Believing them to be weak willed and lured by demons, the zealous Mayor enforces rules to protect them: rules that render the village women submissive and silent, or face being ostracised. Emma's only hope of a decent life is to be married by her eighteenth birthday, but her quick mouth and low social standing make her a poor prospect. Lonely and afraid, she finds herself dreaming of the woods, and of a mysterious boy who promises freedom and acceptance if she'll only step across the border into the trees. With her birthday fast approaching, she has a decision to make: run away from her future, or fight for it.
About the Author
Born in a desert town with less than three-hundred people, one television channel and nothing much to do, Ceinwen learned to entertain herself by reading and making up her own stories. The habit stuck, and she's been trying to make a living out of it ever since. In between seeing as much of the world as she can, Ceinwen lives in Perth, Western Australia. She has worked in development on several local children's shows, taught and spoken at schools and universities and worked as a storyliner and scriptwriter for long-running Aussie soap Neighbours. The Edge of the Woods is her debut novel. She has plans for many more.