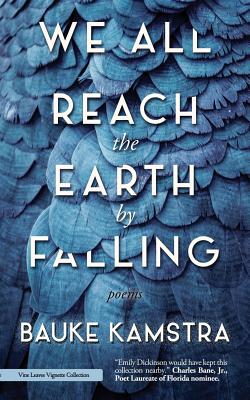 We All Reach the Earth by Falling
Paperback

* Individual store prices may vary.
Description
In this stunning collection, Bauke Kamstra has scooped out the hollow of nature and returned with the expressions of its soul. Everywhere the poet looks, he sees acutely: a tree 'has earned/its suffering/and its pieces/falling, ' and of the people who live in its river weathering, Kamstra remembers that 'my mother's accordion/played so/many hymns/but the ecstasy/was all hers.' From the opening poem, in which a woman's washing reveals her violence, to his lament that he is returning with a war poem but not his leg, 'because my leg died there, ' Kamstra reveals himself as a deeply gifted poet. Emily Dickinson would have kept this collection nearby.
Vine Leaves Press, 9780992509750, 86pp.
Publication Date: October 6, 2014