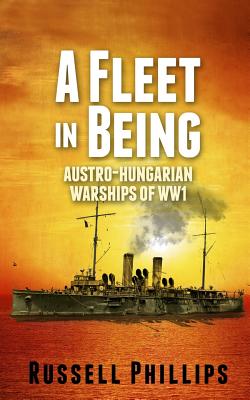 A Fleet in Being
Austro-Hungarian Warships of WWI
Paperback

* Individual store prices may vary.
Description
The Kaiserliche und K nigliche Kriegsmarine -- The Austro-Hungarian Navy -- was in at the beginning of World War I when Archduke Franz Ferdinand and his wife Sophie lay in state aboard its flagship, and at the end when it dissolved along with the empire that commanded it. During the war, this small but powerful "fleet in being" forced the Allies to maintain a blockade of the Otranto Straits. German and Austro-Hungarian U-boats ran riot in the Mediterranean even though the capital ships almost never left port.
Illustrated with thirty photographs and drawings, this book provides a comprehensive and detailed reference of the ships that made up the KuK Kriegsmarine, its operations, and the unique problems this unusual fleet faced, from contentious duelling parliaments to ships built by landlocked Hungary.
With Shilka Publishing's Digital Reinforcements, buy the print edition, and get the ebook FREE. Details at www.shilka.co.uk/dr
Shilka Publishing, 9780992764807, 114pp.
Publication Date: December 13, 2013
About the Author
Born and brought up in a mining village in South Yorkshire, Russell Phillips has lived and worked in South Yorkshire, Lincolnshire, Cumbria and Staffordshire. His articles have been published in Miniature Wargames, Wargames Illustrated, and the Society of Twentieth Century Wargamers' Journal. He has been interviewed for the American edition of The Voice of Russia. He currently lives in Stoke-on-Trent with his wife and two children.