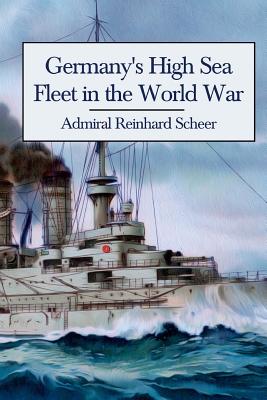 Germany's High Sea Fleet in the World War
Paperback

* Individual store prices may vary.
Other Editions of This Title:
Paperback (10/12/2013)
Description
Victors write history. German Admiral Reinhard Scheer knew this, and wrote his own anyway. In this memoir of World War One, he says, "We are victors and vanquished at one and the same time, and in depicting our success the difficult problem confronts us of not forgetting that our strength did not last out to the end."
Admiral Scheer took command of the German High Seas Fleet in 1916. He championed unrestricted submarine warfare as the key to winning, maintaining that it was no worse than the British blockade against Germany. Scheer's belief in aggressive surface fleet actions led him to the Battle of Jutland, the largest naval engagement in World War One and still one of the biggest in history.
Scheer asserts that the Fleet fought well throughout the war: "The remembrance of the famous deeds which were accomplished on the sea will henceforth preserve over the grave of the German Fleet the hope that our race will succeed in creating for itself a position among the nations worthy of the German people."
This edition of Scheer's memoirs, first published in 1920, has been lightly edited to correct typographical errors in the original.
With Shilka Publishing's Digital Reinforcements, buy the print edition, and get the ebook FREE. Details at www.shilka.co.uk/dr
Shilka Publishing, 9780992764845, 452pp.
Publication Date: December 13, 2013