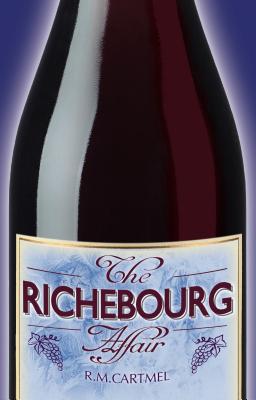 The Richebourg Affair
Paperback

* Individual store prices may vary.
Description
Who'd have thought it? Commandant Truchaud of the Paris police is used to dealing with villainy and violence in the French capital, but when he is summoned home to Burgundy on the death of his brother, he finds a seething vat of theft, fraud, and cold-blooded murder fomenting beneath the serene surface of the little village of Nuits-Saint-Georges. What is hidden behind the cellar walls? Who wanted his brother dead? Why does Inspector Molleau have a loaded pistol in his desk drawer? As Truchaud digs deeper and deeper into the mystery, he discovers that, for some people, Richebourg is quite literally a wine to die for. The Richebourg Affair is the first of a trilogy set in and around Nuits-Saint Georges, following Truchaud through three different wine-related scandals over the course of a year in the Burgundy vineyards.
Wordsmith Press, 9780992948603, 309pp.
Publication Date: August 1, 2014
About the Author
Military brat, educated privately and at Oxford, Richard Michael Cartmel was born and remained lucky. He always wanted to write fiction, but first had to repay his debt to the nation that forked out money for his education. He trained and worked as a doctor for a number of years. Once retired, he set off to become a writer, and The Richebourg Affair is the first product of that effort--the first in a series of three "wine and crime" books based in the Burgundy vineyards.
or
Not Currently Available for Direct Purchase