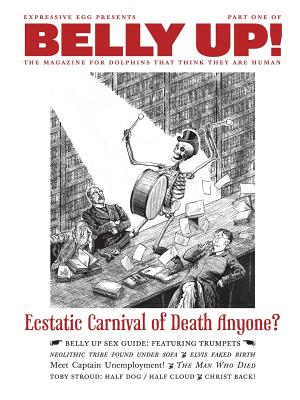 Belly Up! (Paperback)
Honest Publishing, 9780993017445, 68pp.
Publication Date: October 17, 2016
* Individual store prices may vary.
Description
Belly Up is a mad, butcherous, sweet, caustic carnival of surreal beauty and salt-in-the-eye satire. Darren Allen and William Barker's joyfully nuts comic blends ludicrous comic strips with outrageous ubernews. Stuffed full of brakes-off Jupitermoon sex guides, bellymind-penetrating death games, cute woodcuts of desperate truths, frolicking-through-the-apocalypse stories, elegant and hairy subvertisements, exquisite cartoon masterpieces (illustrated by Ai, Robert Crumb, John O'Brien and Otto von Beach) and the strange and truthful language of bees.