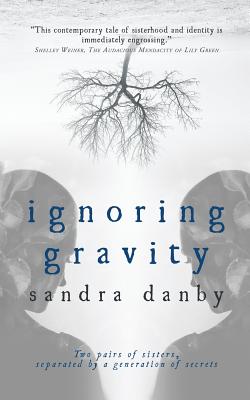 Ignoring Gravity (Paperback)
Beulah Press, 9780993113413, 442pp.
Publication Date: December 4, 2014
* Individual store prices may vary.
Description
DOES YOUR FAMILY HAVE SECRETS? REALLY? ARE YOU SURE?
IGNORING GRAVITY, the debut novel by Yorkshire author Sandra Danby, is a compelling story about an ordinary family with a secret. Rose is adopted and doesn't know it. The day she finds her mother's hidden diary is the day she starts to search for who she really is.
A story about identity, adoption, family mystery and ultimately of love, IGNORING GRAVITY connects two pairs of sisters separated by a generation of secrets. As Rose untangles the truth from the lies, she begins to understand why she has always felt so different from her sister Lily.
A family saga of sisterly complications and multiple secrets. If you love Maggie O'Farrell, Lucinda Riley, Tracy Rees and Rachel Hore, this is the novel for you.
What readers are saying about IGNORING GRAVITY
"Drama? Check. Suspense? Check. Romance? Check. Will-they-won't-they? Check. Great twists? Check, check, check I am pleased to say this story has them all and then some."
"IGNORING GRAVITY is just the book to take with you to the beach this summer. It has everything you need: romance, family drama, humour - and some moments guaranteed to make you tearful."
"There is a twist at the end which unexpectedly gave me the shivers as I contemplated history repeating itself. A well-written book with a story which will keep you turning the pages. Thoroughly recommended."
"This is the perfect summer read; I read this sprawled in the garden, under the sun. It really is the perfect mix of drama, family, love, discovery and friendship."
About the Author
'Ignoring Gravity', Sandra Danby's debut novel, is about a woman who discovers she is adopted. Sandra, however, is not adopted.
or
Not Currently Available for Direct Purchase